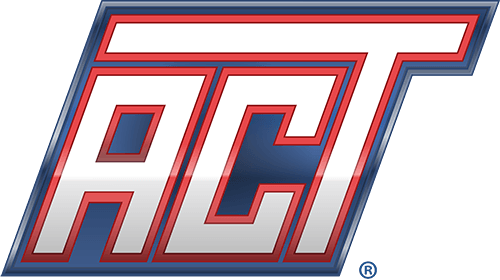 Security Risk Analyst I
Dothan, AL
Apply
AAA Cooper Transportation, founded in 1955, is an asset based multi-regional trucking company providing less-than-truckload, truck load, dedicated contract carriage, brokerage and international services. With directly operated facilities in the Southeast, Southwest, Midwest and Puerto Rico and partners carriers with coverage into Canada, Mexico and across the globe, AAA Cooper Transportation can service nearly all transportation needs.
As a key member of the Information Assurance team, the Security Risk Analyst is responsible for identifying, assessing, and mitigating cybersecurity risk to ensure integrity, confidentiality, and availability of corporate information systems and data. Will work with business leaders, IT personnel and end users throughout all phases of security related functions including investigation, remediation of information security incidents.
Essential Duties and Responsibilities (Other duties may be assigned)
Risk Assessment - Conduct regular cybersecurity risk assessments, including threat modeling, vulnerability assessments, and penetration testing, to identify potential weaknesses in the organization's IT infrastructure and applications.
Risk Mitigation - Develop and recommend risk mitigation strategies, controls, and action plans to reduce cybersecurity risks to an acceptable level, aligning them with industry best practices and regulatory requirements.
Compliance and Standards: Ensure compliance with relevant cybersecurity frameworks, standards, and regulations (e.g., NIST, ISO 27001) and continuously monitor adherence to security policies.
Incident Response - Participate in incident response activities, working closely with the incident response team to investigate security incidents, contain the impact, and facilitate recovery efforts.
Collaboration - Collaborate with cross-functional teams, including IT, compliance, legal, and business units, to ensure a coordinated approach to cybersecurity risk management
Disaster Recovery and Business Continuity - Help design and manage the business continuity and disaster recovery plans for the enterprise.
Reporting and Documentation - Prepare comprehensive risk assessment reports, security metrics, and documentation for management, outlining identified risks, mitigation efforts, and ongoing security performance.
Competencies
To perform the job successfully, an individual should demonstrate the following competencies:
Business Acumen - Understand business implications of decisions; Demonstrates knowledge of market and competition and how evolving cybersecurity risk can impact profitability and the industry in general.
Professional Development - Maintains up-to-date knowledge of available and emerging information systems and cybersecurity technologies through professional reading, attending industry conferences, and training.
Conflict Resolution - Encourages open communications; Confronts difficult situations; maintains objectivity; keeps emotions under control; uses negotiations skills to resolve conflicts.
Good judgment and decision making.
Impact & Influence - Pursues and wins support for ideas; displays ability to influence key decision-makers; achieves win-win outcomes; uses influence appropriately to accomplish goals; c ollaborates with interdepartmental administrative staff to ensure information assurance responsibilities are fulfilled; considers divergent opinions.
Relationship Building - Builds rapport up, down and across the organization; establishes collaborative relationships to achieve objectives; seeks win-win solutions to conflict; develops network of professional contacts; displays empathy and tolerates diverse viewpoints.
Category: General Office Administration
Apply